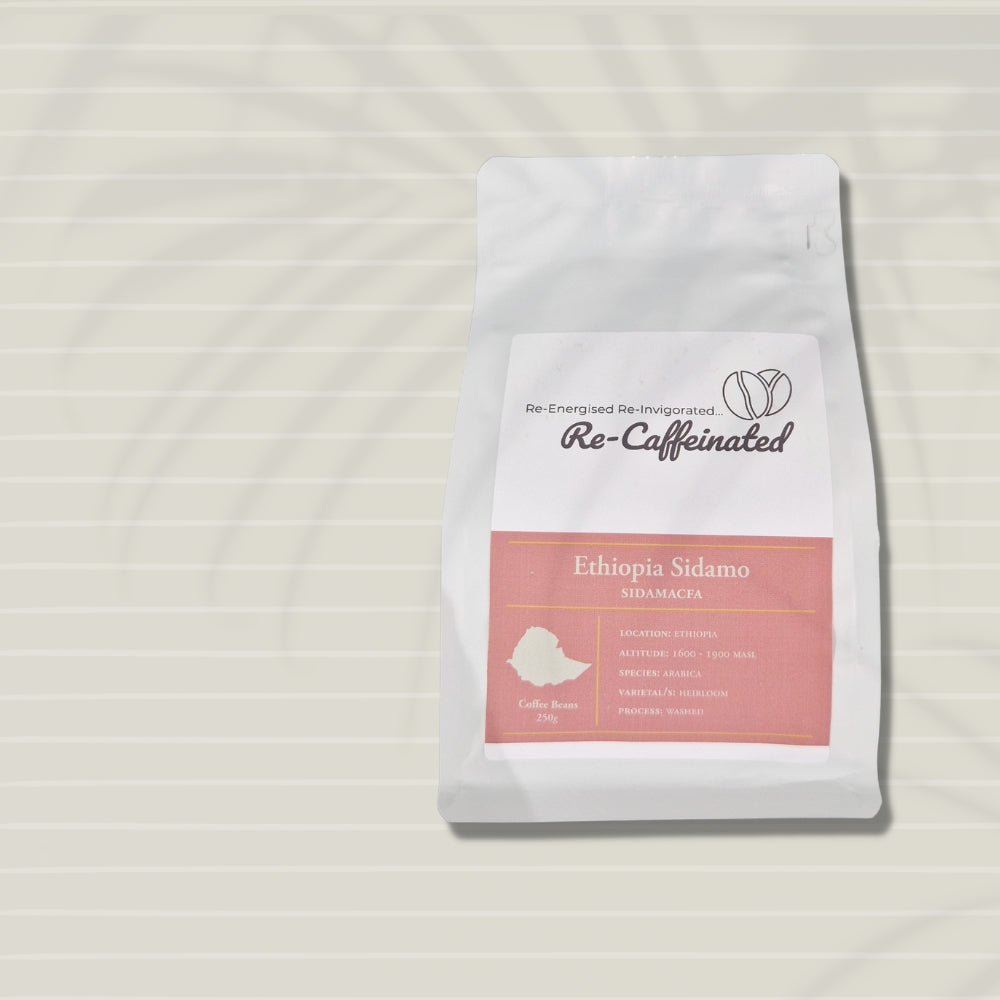 Single Origin Coffee Beans - Ethiopia Sidamo
---
This coffee holds and exquisite flavour, it's delicateness almost prides itself with Darjeeling Tea like characteristics. Soft nuts can also be exhibited and floral yet berry like undertones suddenly become apparent in the cup. A true coffee for the coffee connoisseur.
---
Single Origin Coffee Beans - Ethiopia Sidamo
Buying from us

Delivery

UK Mainland

orders up to £75 - £4.95

orders over £75 - Free

For more details, please refer to our Delivery Information

Returns

If you change you mind, you can return any unwanted items to us within 30 days from receiving your order.

For more details, please refer to our Returns information

Get in touch

If you have any questions, please don't hesitate to Contact us. We'll be happy to assist.