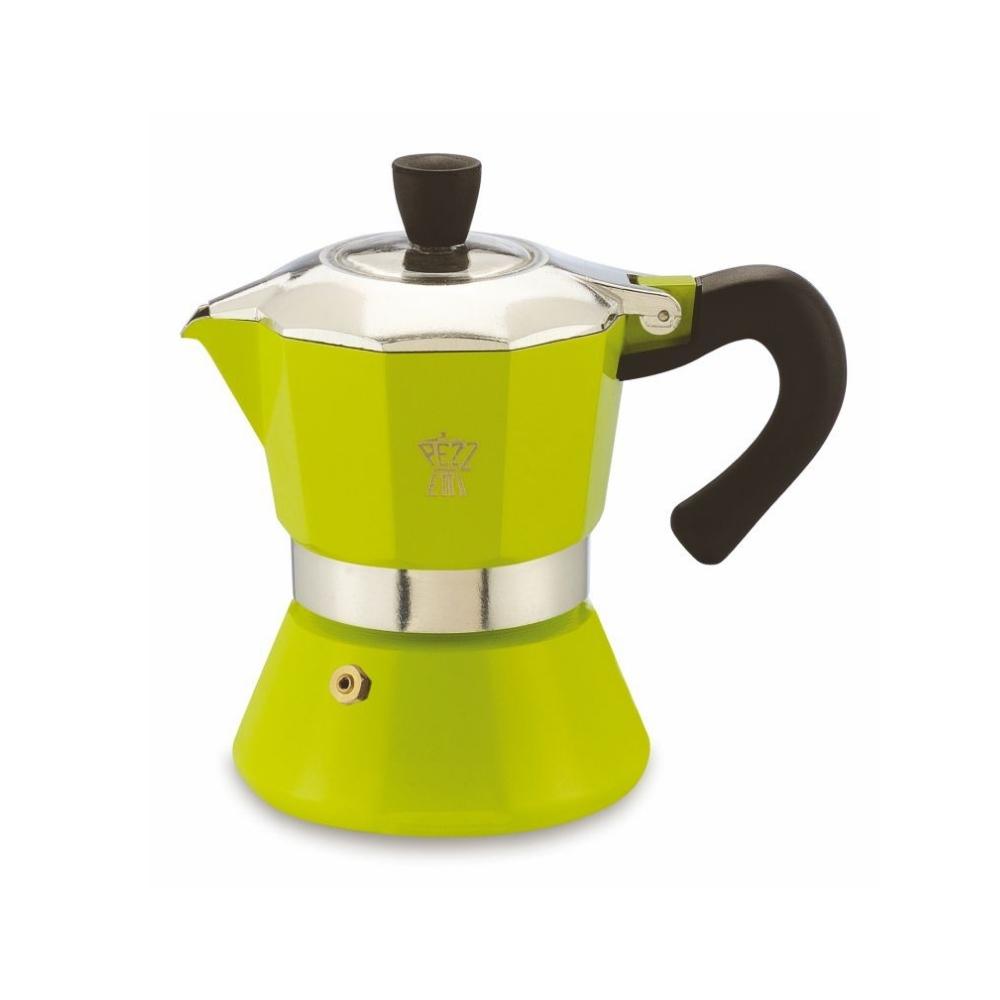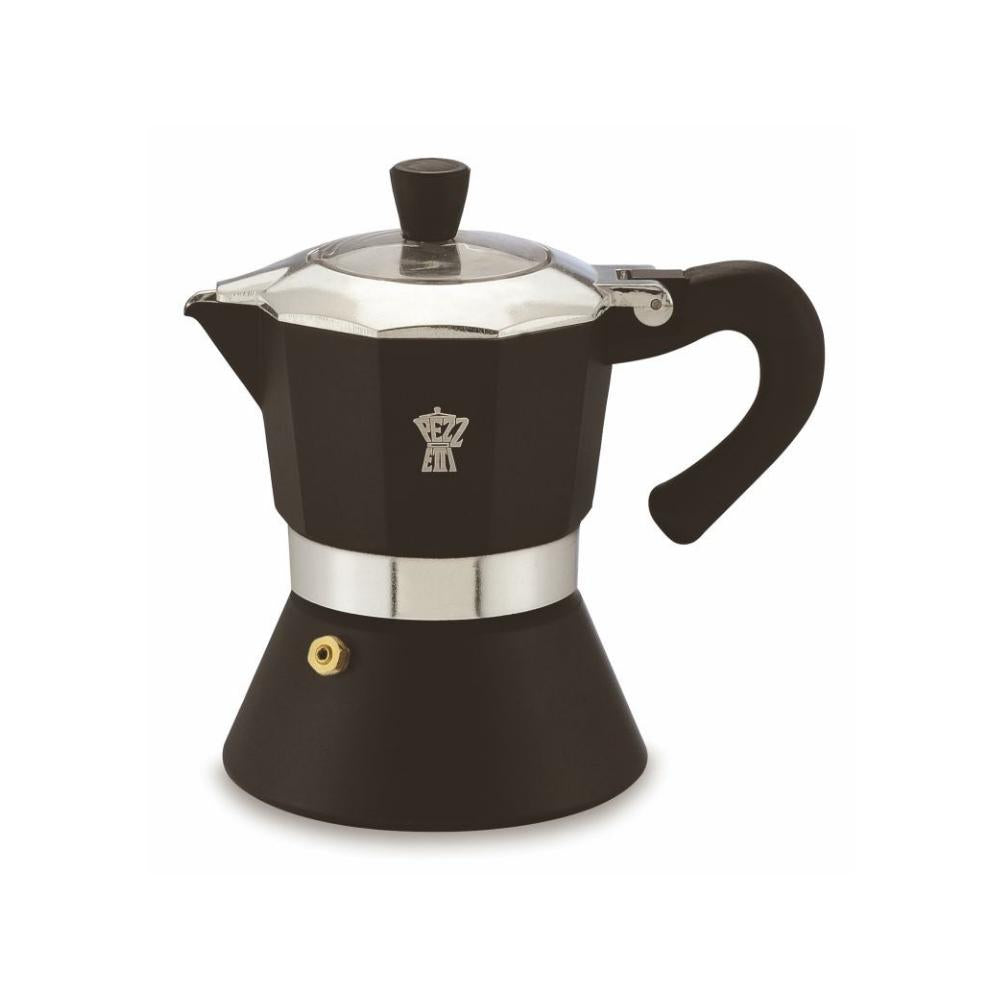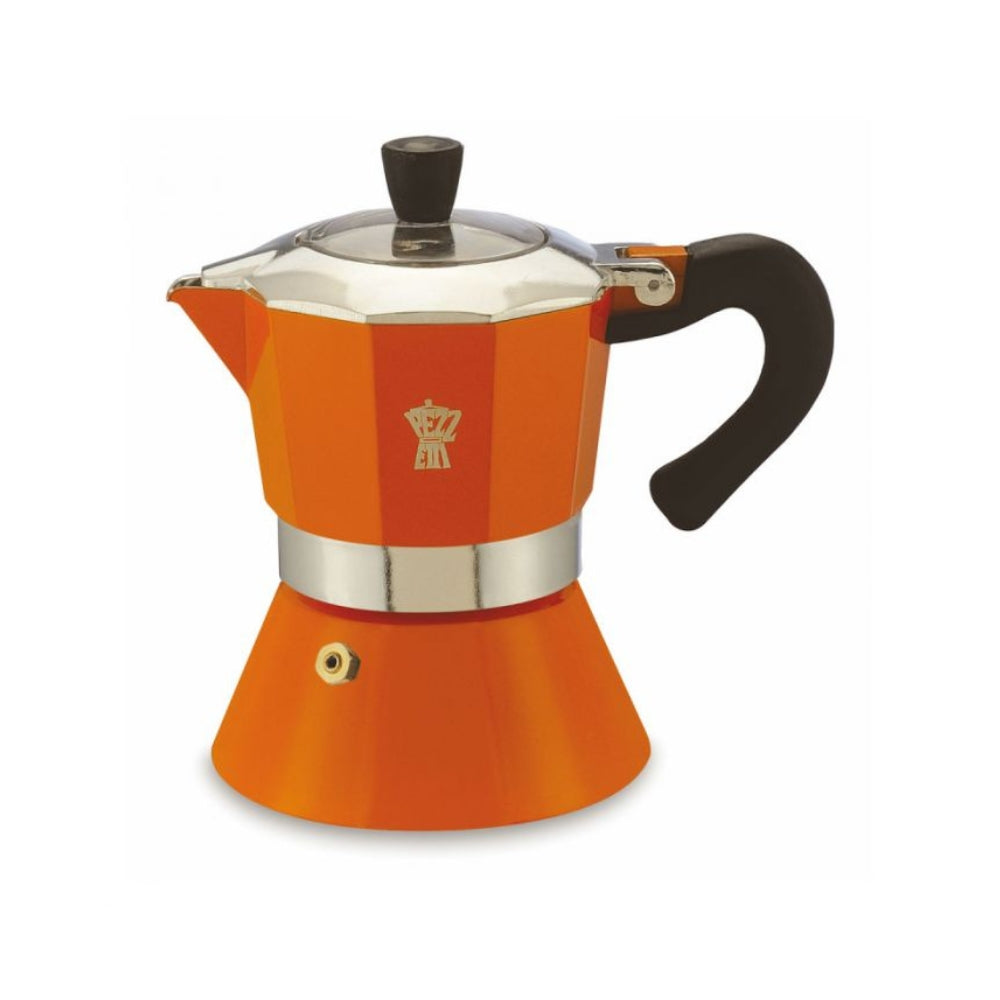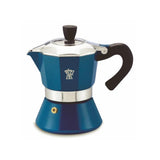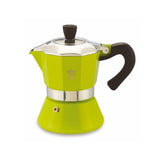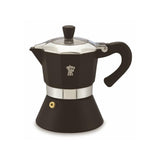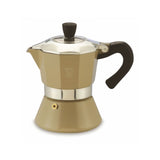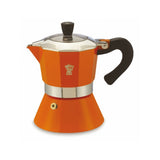 Pezzetti Bellexpress Aluminium Moka Pot - 3 cup
---
High-quality Moka Pots for crafting traditional Italian espresso. A staple of Italian culture, the Moka Pot was invented by Italian engineer Alfonso Bialetti in 1933.
Also available in 6-cup size
Please note, that the 3-cup or 6-cup designation for most moka pots will be referring to espresso size cups of coffee and not standard cups.
The simple design is made up of just 3 components. The lower section unscrews from the top pot, and water is filled just up to the level of the brass pressure valve, ground coffee is then placed into the container which sits in the middle and the top is screwed on.
Put the pot on your gas or electric hob and watch as the heating effect of the water creates pressure which pushes water through the ground coffee and up into the top container ready for drinking. Eight sided shape diffuses heat evenly to enhance the aroma and taste of the coffee.
We found lowering the temperature as the flow begins and adjusting it to keep a slow flow produced the best results. Also remove from the heat as soon as brewing is complete.
To clean just rinse in hot soapy water, with the right care this durable unit will keep making rich, authentic espresso for years after purchase.
---
Pezzetti Bellexpress Aluminium Moka Pot - 3 cup
Buying from us

Delivery

UK Mainland

orders up to £75 - £4.95

orders over £75 - Free

For more details, please refer to our Delivery Information

Returns

If you change you mind, you can return any unwanted items to us within 30 days from receiving your order.

For more details, please refer to our Returns information

Get in touch

If you have any questions, please don't hesitate to Contact us. We'll be happy to assist.