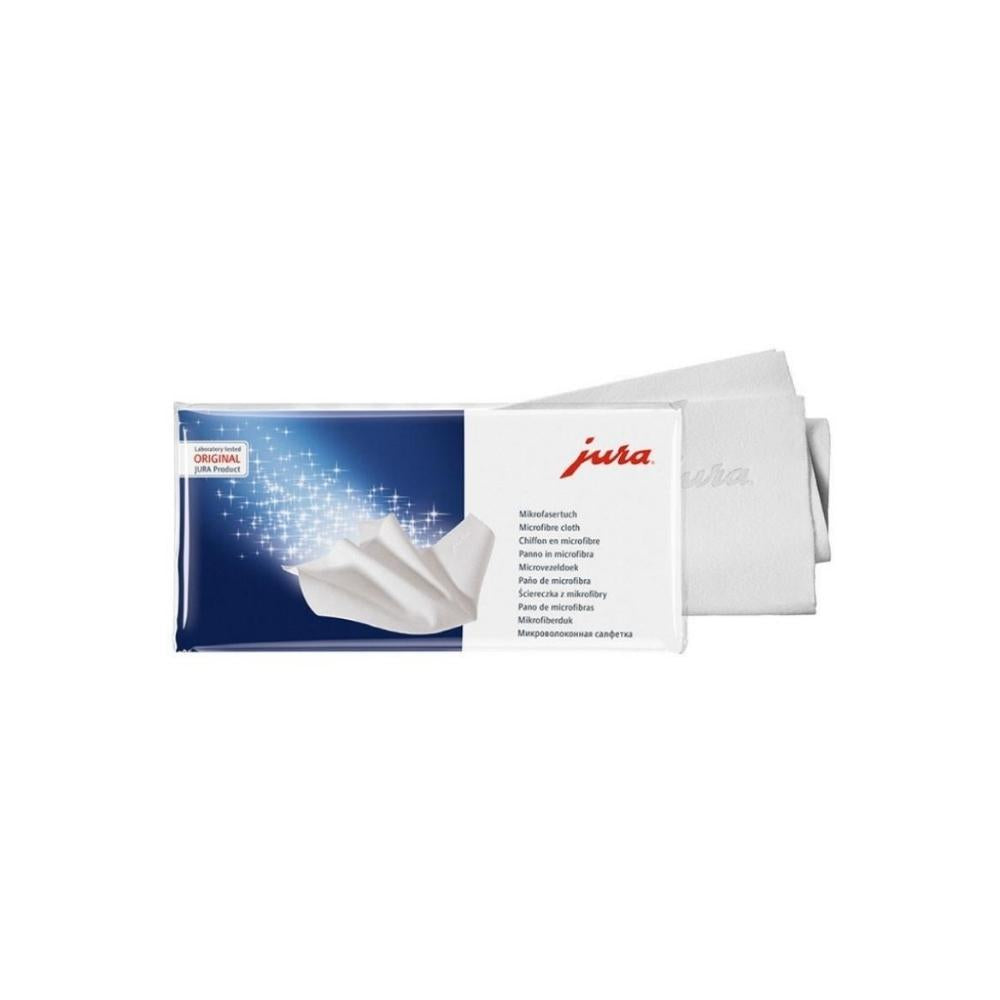 ---
Your little helper, that brings out the best in your JURA …
It takes a lot of effort to remove annoying fingerprints and water stains from your JURA automatic coffee machine with a standard cloth.
The microfibre cloth specially developed for JURA allows you to easily keep the front of your automatic machine looking pristine.
It is suitable for chrome, aluminium, metal, wood, textile and leather surfaces.
---
Buying from us

Delivery

UK Mainland

orders up to £75 - £4.95

orders over £75 - Free

For more details, please refer to our Delivery Information

Returns

If you change you mind, you can return any unwanted items to us within 30 days from receiving your order.

For more details, please refer to our Returns information

Get in touch

If you have any questions, please don't hesitate to Contact us. We'll be happy to assist.