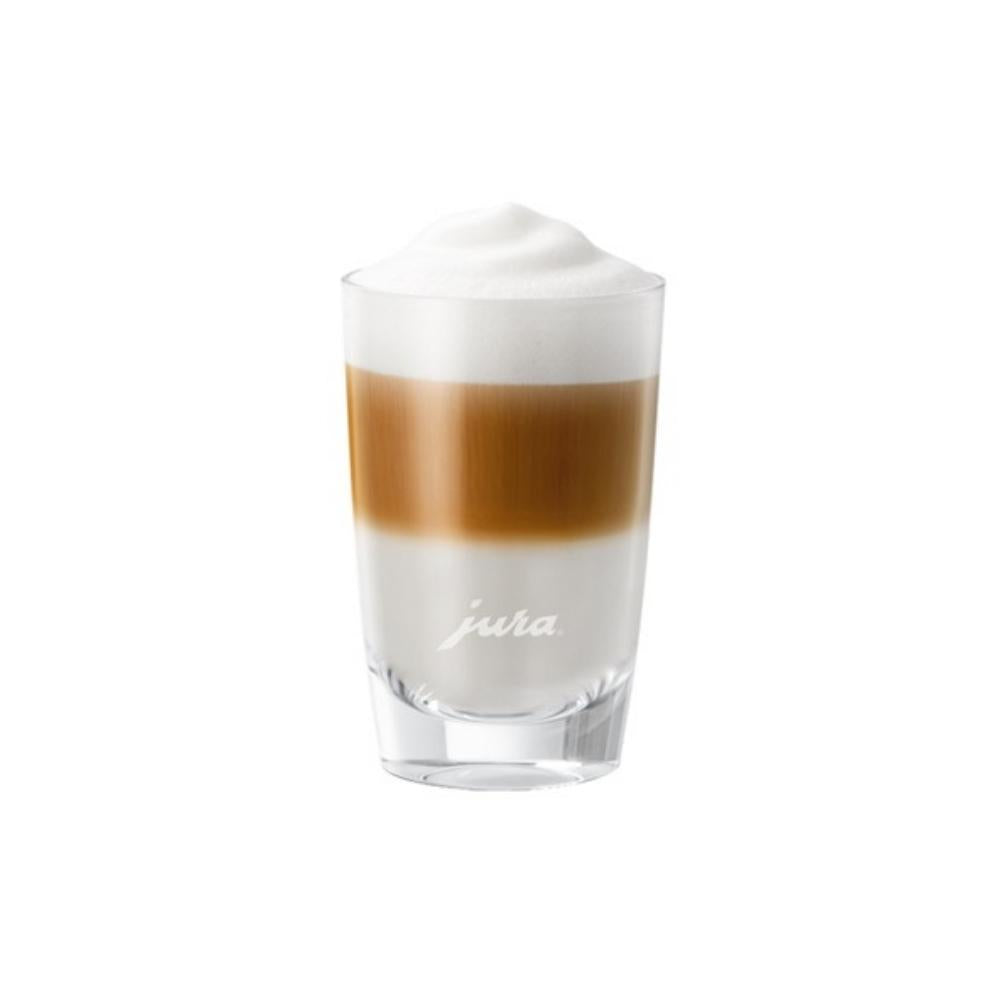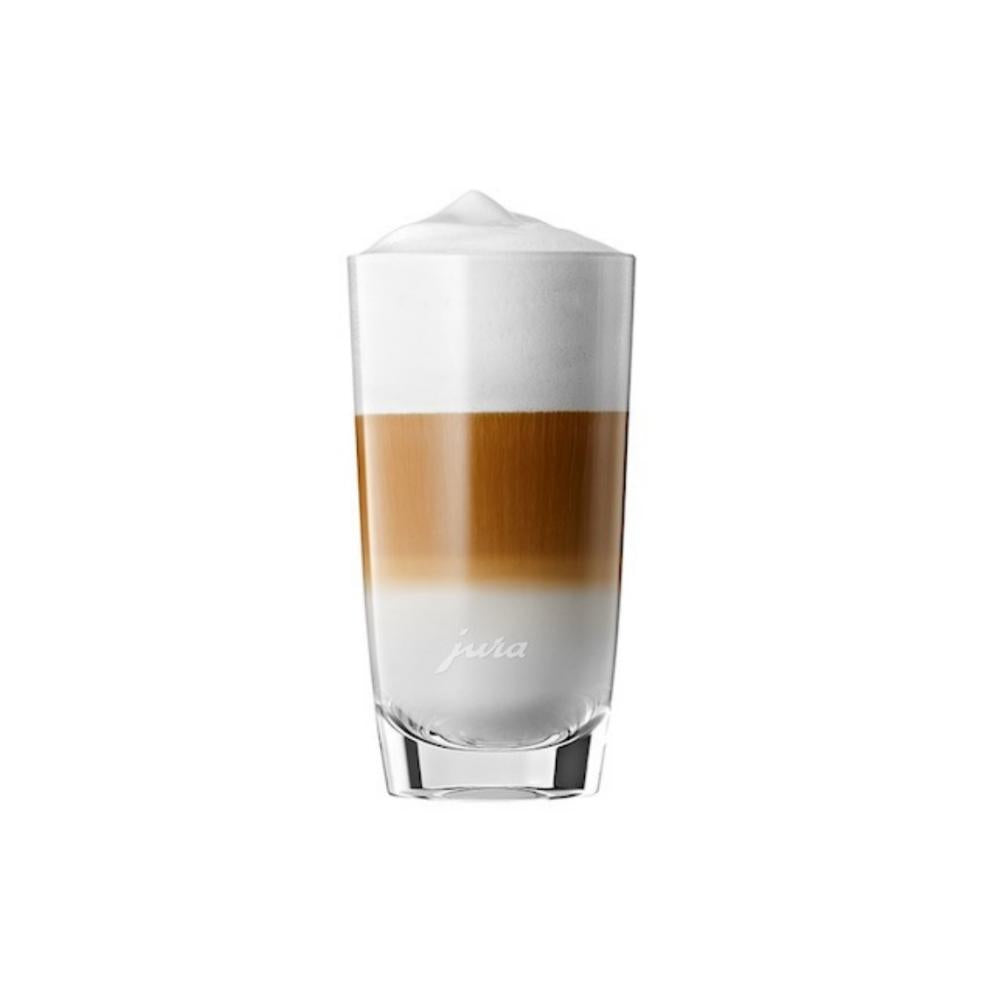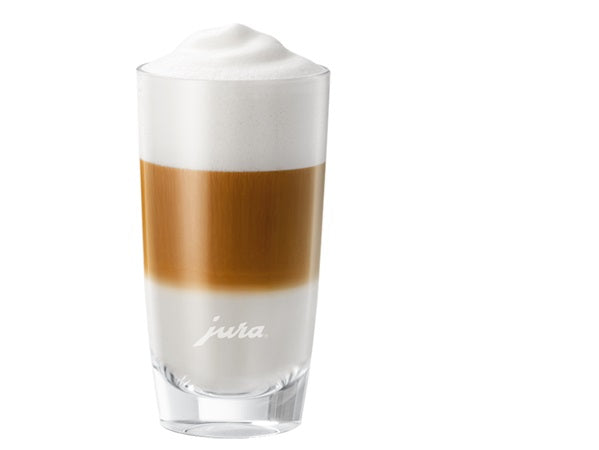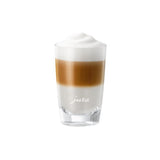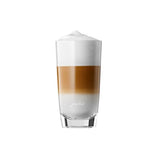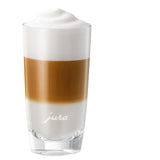 Jura Latte Macchiato Glasses - Set of 2
---
The round latte macchiato glasses from JURA are made from high-quality crystal, and with their curved base, sit perfectly in the JURA coffee saucer. This beautiful radiant coffee glass allows you to prepare a perfect, three-layer latte macchiato. Ultimate coffee pleasure guaranteed!
Short - Holding capacity approx. 220 ml, approx. 10.5 cm tall, suitable for all automatic speciality coffee machines from JURA.
Tall - Holding capacity approx. 270 ml, approx. 13.5 cm tall
---
Jura Latte Macchiato Glasses - Set of 2
Buying from us

Delivery

UK Mainland

orders up to £75 - £4.95

orders over £75 - Free

For more details, please refer to our Delivery Information

Returns

If you change you mind, you can return any unwanted items to us within 30 days from receiving your order.

For more details, please refer to our Returns information

Get in touch

If you have any questions, please don't hesitate to Contact us. We'll be happy to assist.